PTL TRAILER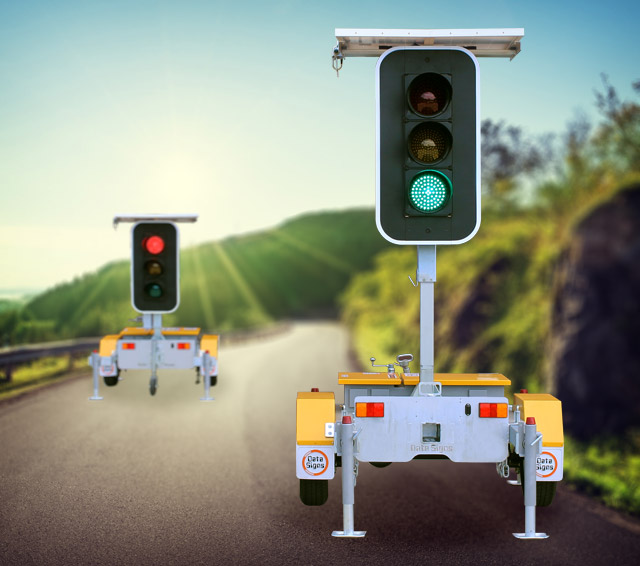 Dual-trailer set PTL (can be towed separately using optional slave drawbar) are solar-powered with maintenance-free batteries for continuous operation. The 200mm aspects use ultra-bright LED's for optimal viewing. The PTL sets maintain constant RF (radio frequency) communication with the each other, as required by Australian Standard AS 4191:2015 for Portable Traffic Signal Systems.
Normal RF operating range is up to 1.6km line-of-sight, with our hi-gain directional antennas installed as standard subject to environmental conditions or Hardwired Option where Line of Sight cannot be achieved.
Features include quick one person set-up, extendable outriggers for greater stability, full electric mast, hot dipped galvanised chassis, industrial paint finish and powder coating.
The unit can be controlled using:
Optionally a PTL can be fitted with a vehicle detector to switch the lights on demand as a car approaches the traffic light.
We have a suite of PTLs to suit various situations and usage. PTL Trailers are the top of the range with a robust design that can be left unattended. PTL Compact is a lite foldaway version of the PTL trailer for simple short term usage on a site. PTL Stop-n-Go is our latest product replacing the Stop/Slow Hand Baton or Lollipop Sign to keep your road maintenance team safe.