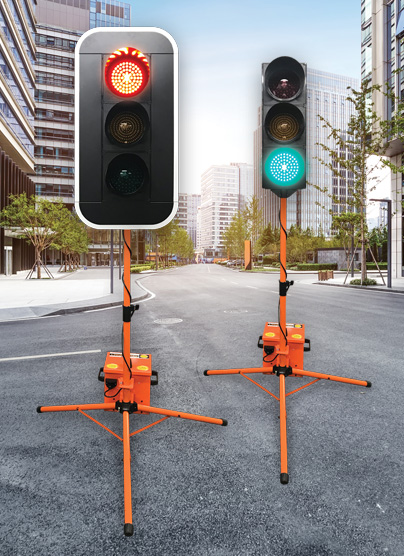 Compact Portable Traffic Lights (PTL-CP)
Data Signs introduces the PTL COMPACT, based on the same technology that has made our trailer-based Portable Traffic Lights the market leader.
200mm PTL lanterns designed by Data Signs. Tested and certified for use.
Light sensors fitted to alter brightness depending on ambient light conditions.
Amber rear beacon fitted as per AS 4191-2015.
Easy setup in three steps and then controlled effortlessly via the PTL Handheld Remote, no pairing required.